ICL: From Early Desert Pioneers to Global Innovation
"If you will it, it is not a dream!" Theodor Herzl
ICL Group Ltd. started life a century ago during the British Mandate. An early Zionist entrepreneur called Moshe Novomeysky saw an opportunity to mine potash in the barren sun-scorched wilderness of the Dead Sea. Novomeysky was an engineer, a businessman, and also an adventurer. He had read Theodor Herzl's book AltNeuLand and was inspired by Herzl's vision of the Dead Sea as a future industrial base.
Few people today can imagine how remote and challenging the Dead Sea region was in 1921. Just three years after World War One, much of the area was better suited to travel by camel than by car. There was minimal infrastructure, harsh climatic conditions, and an ever present threat of banditry.
Novomeysky persevered to overcome bureaucratic, logistical, and technical obstacles – and some physical dangers – and became a notable industrial pioneer. The Dead Sea potash enterprise was ultimately profitable and launched ICL's predecessor companies as viable businesses. ICL successfully navigated the turbulent decades that followed and is now a major global manufacturer and respected innovator.
History of ICL
Moshe Novomeysky's bold exploration of Dead Sea potash deposits eventually led to the establishment of the Dead Sea Works Ltd. after Israeli independence in 1948. It was one of a number of state-owned companies that exploited minerals in the Negev. The mid-70s saw the consolidation and rationalization of Israeli mining and chemical production companies. Acquisitions and mergers brought together new talent, experience, and expertise, boosting the culture of ICL innovation.
The 1990s in Israel saw a transition to a market economy. Many nationalized companies and industries were privatized and listed on the Tel Aviv stock exchange (TASE). The Israeli government listed 19% of ICL shares on the TASE in 1992. During the course of the decade, the Israel Corp gradually acquired a controlling interest and then de facto ownership of ICL. In the late 90s, the Ofer Group took over Israel Corp and with it ICL. ICL has thrived since privatization, rapidly expanding to become a global enterprise.
ICL is now a recognized global leader in the fields of specialty minerals, fertilizers, and niche chemical production. ICL technology and products are highly valued in three core markets: food technology, agriculture, and industrial products. Based on its international reputation and ability to deliver results, the group has negotiated strategic partnerships with several multinational corporations and regional governments.
During the space of a single century, ICL has evolved from being a pioneer's dream to a state-owned company, to a dynamic global enterprise. The driving force behind ICL is its original pioneering spirit and the innovation and adaptability that was a prerequisite for survival in the Negev Desert of the 1920s. A hundred years after it was founded, ICL has returned to its pioneer roots and is becoming a world leader in the fields of sustainable innovation and global food security.
Milestones
There are many significant milestones in ICL's history. These cover the group's commercial and structural evolution, as well as its technical innovations and the development of novel materials. Most of ICLs key milestones followed its launch onto the global stage as a publicly traded company.
ICL: Early Milestones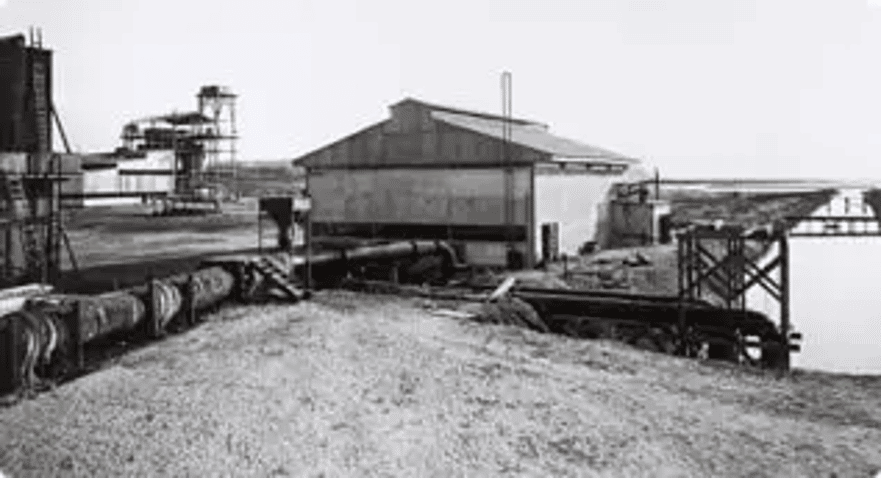 1929: The British government grants concession for the establishing of the factory that would later become ICL. This factory marked the beginning of the company's activity and laid the foundations for the company to transform southern Israel into an innovative hub and home to countless breakthroughs. The factory was the birthplace of ICL's Potash and Bromine ventures, which continue to prosper today.
1931: ICL starts production and sales of potash and bromine which marked the beginning of ICL's lifelong commitment to excellence and strategic know-how. The potash and bromine industries were the largest industrial enterprise in pre-state Israel, paving the groundwork for ICL's unique and competitive logistical advantages.
1946: Fertilizers and Chemicals Company (IL) was founded. This would later become an invaluable part of ICL's business and impact. To this day, crop nutrition is one of our main sources of positive impact and core streams of revenue and success.
1951: TAMI IMI was founded as an IL government central research laboratory. Today, TAMI is the largest industrial chemistry research and development establishment in Israel and continues to be ICL's central R&D facility.
1952: Rotem was founded as a government company mining phosphate in the Negev Desert.
1964: The dam between the north and southern basins of the Dead Sea was constructed and funded by the World Bank.
1968: Half a century after the early Dead Sea potash initiatives, ICL was established by the State of Israel as a government-owned company.
1975: ICL absorbed other state-owned companies, including Dead Sea Works, Rotem Amfert Negev's component companies, Bromine Compounds, and TAMI (ICL's own research arm). The process of consolidation brought together some of the finest minds in the Israeli mineral extraction and chemical production fields.
1976: ICL acquires the German BK Guilini Company.
1982: ICL acquires Dutch Amsterdam Fertilizers- Amfert Fertilizers Company.
1992: The Israeli government began the privatization of ICL by listing 19% of its shares on the Tel Aviv Stock Exchange. 1992 was a seminal year in ICLs evolution as a company and was a launchpad for its growth into a competitive global corporation.
ICL: The Transitional Years
1992 – 2001: Following the initial share listing on the TASE, the government released more batches of shares, relinquishing its controlling interest in ICL in 1995. By 2000, the Israeli government had divested all its interests in ICL. The group was controlled for a time by the Eisenberg family through its Israel Corp and then in 1999 by the Ofer Group.
During this transitional decade, ICL transformed itself from a state-run company to an efficient private enterprise. The group focused on three core operating segments– agriculture, food, and industrial products– and shed $265 million in peripheral concerns.
ICL: 21st Century Milestones
ICL grew exponentially during the last two decades and established itself as a global leader. Major acquisitions and joint ventures included:
2000: Iberpotash (Spain).
2002: Cleveland Potash Ltd.
2005: Astaris LLC (US) a major manufacturer of phosphate salts.
2007: Supresta LLC (US) a leading phosphorus-based flame retardant manufacturer.
2011: NUE3- manufacturer of soluble NPK fertilizer components.
2011: The Scotts Miracle-Gro Company's Global Professional business (now Everris), a global fertilizers business.
2011: Nutrisi Holdings (Belgium).
2011: Fuentes, Spain's largest producer of specialty fertilizers.
2011: Halos, a US paints, and coatings producer.
2014: ICL enters a new joint venture with Yunnan Yuntianhua, the world's third-largest phosphate producer to create a fully vertical, integrated phosphate business in China, with a world-scale phosphate rock mine, R&D facilities, and downstream operations.
2014: Fosbrasil, Latin America's primary manufacturer of phosphoric acid.
2015: AmegA Sciences, a producer of specialty products for agriculture.
2015: Prolactal GmbH, an Austrian-based producer of functional dairy proteins for the food and beverage industries.
2020: Growers Holdings INC, a US-based precision agriculture company.
2021: Agro Fertilaqua, one of Brazil's leading specialty plant nutrition companies.
In 2012 ICL launched ICL Innovations, a technology incubator and think tank tasked with identifying growth opportunities, new uses for specialty minerals, and greater efficiency in production processes.
In 2014 ICL listed its shares on the New York Stock Exchange, while also retaining its listing on the TASE. The same year, ICL invested £38 million to expand the extraction and production of Polysulphate multi-nutrient fertilizer at its UK site and inaugurated a new European region headquarters in Amsterdam
In 2015 ICL signed a strategic cooperation deal with the Catalan regional government to provide infrastructure, regulatory, and transportation support. The same year, ICL Food Specialties expanded its food laboratory in Ladenburg, Germany, and opened a new applications laboratory in Sao Jose Dos Campos, Brazil.
In 2018 ICL launched its "Business Culture of Leadership" strategy focused on enhancing three core mineral value chains: bromine, potash, and phosphate as well as maximizing the growth potential of Innovative Ag Solutions. The same year, the UK's Potash production stopped, making ICL the only producer of Polysulphate in the world. Also, in 2018 ICL inaugurated the Sodom natural gas power plant and established a WPA food specialties plant in China.
In 2019 ICL implemented a new sustainability strategy and began publishing online ICL's Corporate Social Responsibility Report. The same year ICL launched a new product line for the plant-based alternative protein market. Also, in 2019 ICL launched the Employer of Choice (EoC) strategy.
In 2020: ICL reached its peak year of Potash production at 95 million tons. The same year, ICL launched the Business Innovation for Growth Accelerator and consolidated the Crop Nutrition sales and marketing divisions.
ICL: The Next Hundred Years
Part of the reason for ICL's meteoric growth is its love of new ideas and innovation. The group has transformed itself from a company primarily concerned with the extraction of natural resources (with a focus on economic efficiency) to a company that extracts minerals and uses them to deliver sustainable solutions. ICL is committed to using its talent and resources to meet the biggest challenges facing the human race. ICL sustainability policies and practices are becoming a benchmark in the fields of food, agriculture, and industrial products.
ICL is continually implementing and optimizing strategies to scale up food production and improve the quality of food products. The goal is to achieve sustainable agriculture and industry, protecting the environment and benefiting workers, local communities, and consumers. The raw ingenuity and passion for innovation that drove the extraction of Dead Sea potash resources a hundred years ago are now driving our revolutionary sustainability policies!
The next decade is expected to bring a technological revolution comparable to the industrial revolution in scope and potential for human development. ICL is uniquely positioned to harness and implement technological developments and is already a leader in the field of digital agriculture. Our agronomists are using cloud technology to deliver apps and computerized farming solutions at field level. Reclaiming marginal lands and creating sustainable ag solutions are major priorities.
ICL works closely with Israel's world-renowned high-tech sector to channel technical innovation into sustainable usage and to meet the United Nations' 2nd Sustainable Development Goal of Zero Hunger. We also invest heavily in creating circular economies for our niche industrial products and developing novel products to address urgent needs and improve the quality of life for all human beings on the planet.
The 21st century offers the greatest opportunities in human history – as well as some of the greatest challenges. ICL is embracing both challenges and opportunities and is leading the way!