ICL is a global innovator in the field of energy.
We stay committed to making an impact through sustainable solutions for energy storage, renewable energy, oil and gas drilling, oil and fuel, and power plants.
Contact us for more information about our variety of products.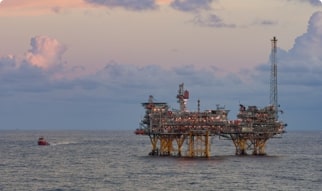 Oil and fuel
ICL is a leading manufacturer of very low impurity magnesium oxide products. These products can be used as fuel additives for the reduction of corrosion-related to temperature in industrial boilers using liquid and solid fuels. Other applications include the production of components for fuel additives and motor oils. In the oil additive segment, magnesium oxide is used to clean and neutralize oil impurities which would normally cause deposits (oil sludge) on vital engine parts (such as exhaust pipes).
Explore more
Power plants
ICL is a leading supplier promoting change to more sustainable design modern phosphate ester fluids.
Our self-extinguishing phosphate ester fluids are used in special hydraulic and lubricant applications to prevent fires occurring often in power plants. 
Explore More
Case Study
The Next Energy Revolution
How can we benefit from the sun's energy at night? Special batteries using bromine-based electrolytes developed by ICL allow the storage of solar energy economically and safely.
Learn More