We create impactful solutions for humanity's greatest sustainability challenges
We are committed to making an impact in the worlds of food, agriculture, and industrial products, and advancing humanity for a sustainable future.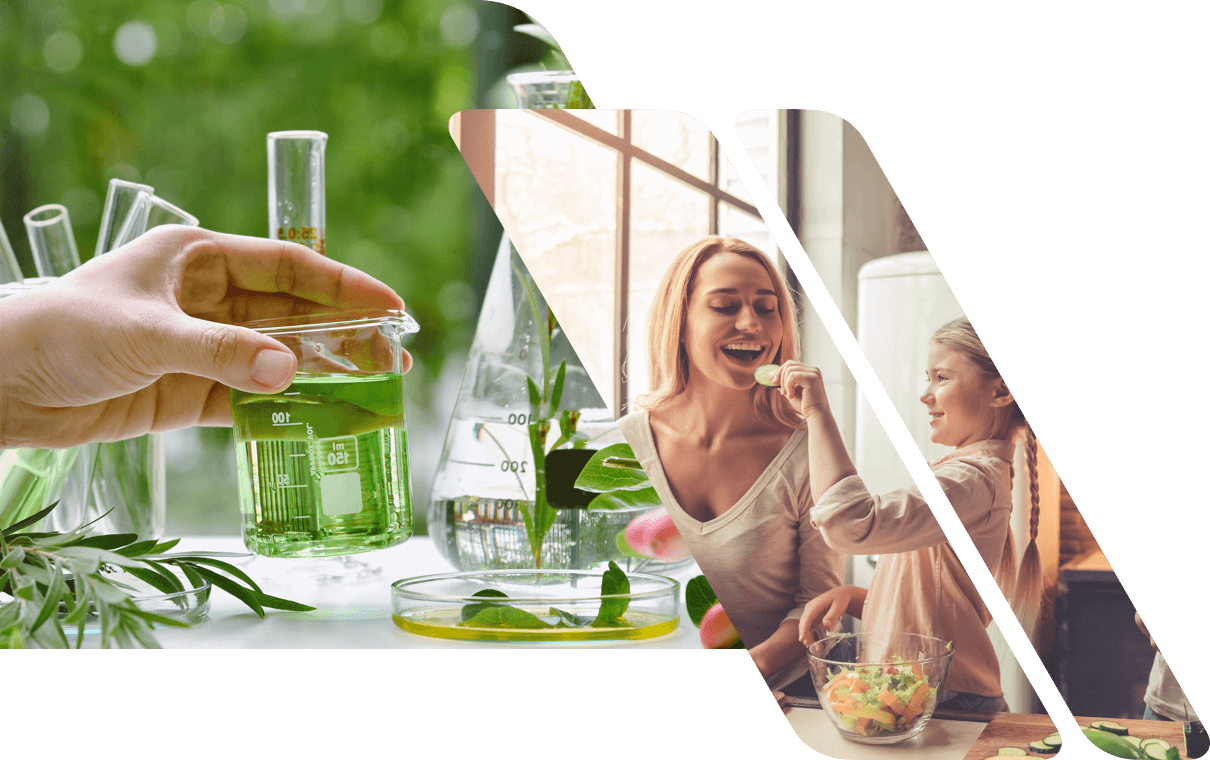 With our unique set of natural resources, our passionate team of talented employees, and our technological ingenuity, we create impact by scaling up food production, ensuring food quality, enabling sustainable agriculture and industrial production, and protecting the environment.
These three pillars define who we are and the actions that we take
Our innovation is created by our passionate employees, unparalleled R&D infrastructure, and multiple partners, all forming a unique ecosystem.
Doing what is right for our employees, business partners, shareholders, communities, and the environment.
We are market leaders in innovation, cost management, and sustainability, thanks to our performance-driven, can-do mindset, and our winning spirit.
The Dead Sea has the highest mineral concentration globally. ICL is the exclusive polysulphate provider and a leader in R&D and innovation capabilities.
Competitive logistic advantages through proximity to ports, and customers.
Decades of accumulated knowledge and experience in agronomy, chemistry, engineering, and customer requirements.
Access to a globally leading high-tech and agri-tech eco-system in Israel.
Meet the Leaders of ICL's Legacy
Our leaders share with us their vision
Raviv Zoller
President and CEO of ICL Group
"With our unique resources, ingenuity, and can-do spirit, we can truly make an impact in solving the world's sustainability challenges."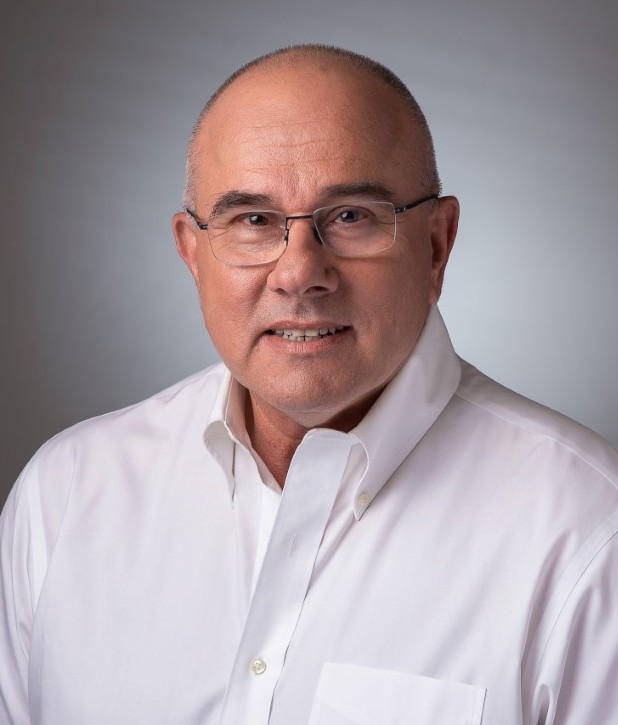 Aviram Lahav
Chief Financial Officer
"Becoming the first Israeli company to be issued a sustainability linked loan (SLL) gives us a great sense of satisfaction and, most importantly, further advances our mission to continually improve our ESG performance and deliver impactful, innovative solutions to humanity's greatest sustainability challenges."
Elad Aharonson
President. Growing Solutions
"We're here to bring the best for your land. That means the best expert team, developing the highest-quality solutions, and supporting growers with best-in-class service."
Phil Brown
President, Phosphate Specialties Solutions
"In an increasingly dynamic world, we must be agile, creative, and customer focused, driving innovation and delivering solutions that create, not close gaps, supported by market leading customer services, backed by sustainable thinking and actions."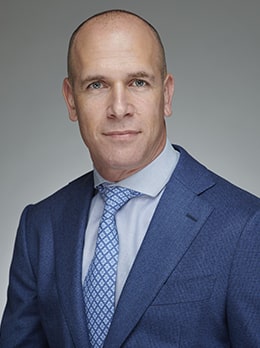 Yaniv Kabalek
President, Industrial Products
"We at ICL Industrial Solutions stay dedicated to innovations that are right for people, right for our planet, and right for progression"
Meir Mergi
President, Potash
"Innovation, ingenuity, and a clear vision on our responsibility for the future are what guide us in what we do everyday at ICL"
Lilach Geva Harel, Adv.
Executive Vice President and Global General Counsel
"In order to fulfill company goals and continuously improve the corporate governance for our stakeholders, we set to create strong partnerships, manage calculated and responsible risks, and provide safety nets both for the company and its employees."
Ilana Fahima
Executive Vice President, Chief People Officer
"We enable a people-centric culture driven by integrity, accountability, and empowerment to deliver constant success and growth for all."
Miri Mishor
Executive Vice President, Information Technology
"We deliver information technology to drive business value. To change our business, we change ourselves"
Anantha Desikan
Executive Vice President and Chief Research, Development & Innovation Officer
"We define Innovation by creating value for our customers with our ideas, inventions, and technologies along with sustainable business models"
Noam Goldstein
Executive Vice President, Operational Excellence, Innovation & Energy
"The world is changing fast and in order to remain competitive, we need to adopt a culture of continuous change. Our people, sustainable policy, and innovation are the key to growth."
Maya Grinfeld
VP Global Marketing & Communications
"Consumers are increasingly favouring brands with a commitment to environmental sustainability, this is where we feel obliged not only to offer sustainable solutions but also to pave the way in the industries we are operating."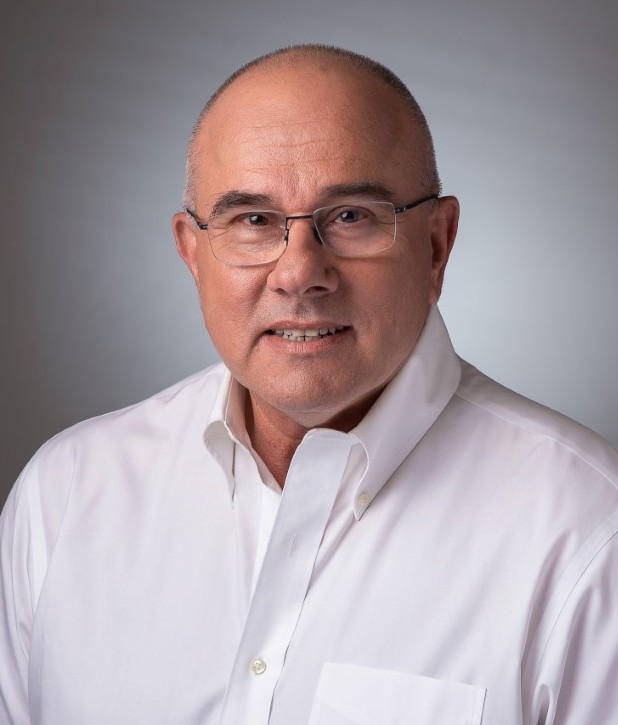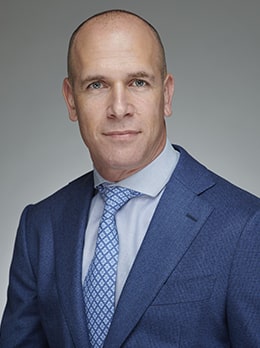 We are translating megatrends into new innovation initiatives
Our 5 innovation domains:
Next Generation
Fertilization
eMobility and
Sustainability
We produce, sell and innovate globally
Production sites
in 13 countries
Logistics and sales services in over 30 countries
Full-time employees worldwide
5

R&D sites

3

Distribution & sales

5

Production sites
2

R&D sites

14

Distribution & sales

5

Production sites
5

R&D sites

10

Distribution & sales

11

Production sites
1

R&D sites

4

Distribution & sales

1

Production sites
4

R&D sites

11

Distribution & sales

6

Production sites
6

R&D sites

22

Distribution & sales

16

Production sites
Production sites in 13 countries
Logistics and sales services in over 30 countries
Full-time employees worldwide
North America
4

R&D sites

11

Distribution & sales

6

Production sites
South America
5

R&D sites

10

Distribution & sales

11

Production sites
Europe
6

R&D sites

22

Distribution & sales

16

Production sites
Israel
5

R&D sites

3

Distribution & sales

5

Production sites
Asia
2

R&D sites

14

Distribution & sales

5

Production sites
Australia
1

R&D sites

4

Distribution & sales

1

Production sites
1929: Receives the British government concession and establishes a factory in the northern part of the Dead Sea.
1931: Start of production and sale of potash and bromine.
1934: Establishment of the southern factory in Sodom.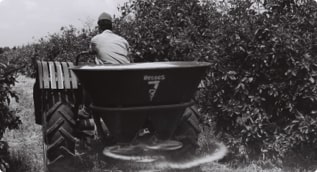 1946: Fertilizers and Chemicals Company (IL) is founded.
1951: TAMI IMI (as an IL government central research laboratory) is founded.
1952: Rotem is founded as a phosphate company in the Negev (IL), a government company mining phosphate.
1964: Construction of the dam between the north and southern basins of the Dead Sea funded by the World Bank.
1968: ICL is established by the State of Israel as a government-owned company.
1975: ICL expands through the consolidation of additional government-owned entities, including Dead Sea Works, Rotem, Negev, Brom compounds, and others.
1976: ICL acquires the German BK Giulini company.
1982: ICL acquires Dutch Amsterdam Fertilizers - Amfert fertilizers company
1992: Israeli government begins the privatization of ICL, listing its shares on the Tel-Aviv Stock Exchange (TASE).
1995: The State of Israel sells its controlling interest to Israel Corp., controlled by the Eisenberg family. Between 1995 and 2000, the government sold its remaining shares.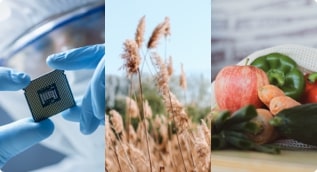 1999 – 2001: ICL establishes three core operating segments: agriculture, food, and engineered materials.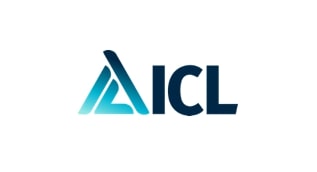 1999: the Ofer Group acquires control of Israel Corp.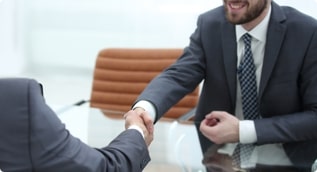 1999: ICL acquires Sinobron (China) and enters 2 JVs in China.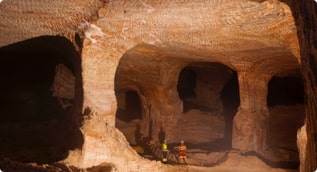 2000: ICL acquires Iberpotash (Spain) producer of Potash.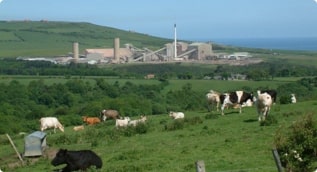 2002: ICL acquires Cleveland Potash Ltd. (UK) potash mines.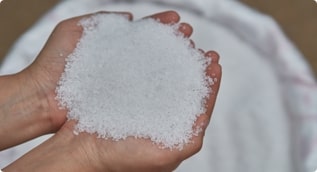 2005: Acquires Astaris LLC, a major US manufacturer and marketer of phosphate salts.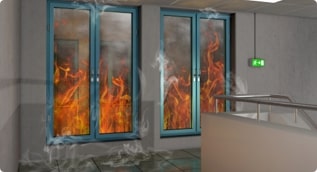 2007: ICL acquires Supresta LLC (US), a leading manufacturer and marketer of phosphorus-based flame retardants.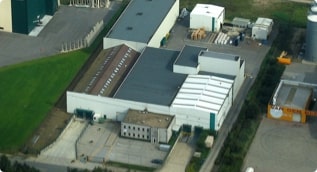 2011: ICL acquires NU3, manufacturer of soluble NPK fertilizer components.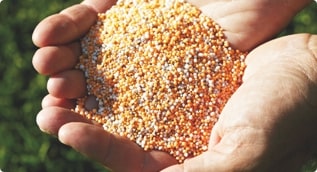 2011: ICL acquires Everris (The Scotts Miracle-Gro Company's) Global Professional Fertilizers business.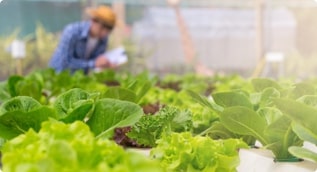 2011: ICL acquires Fuentes, Spain's largest producer of specialty fertilizers.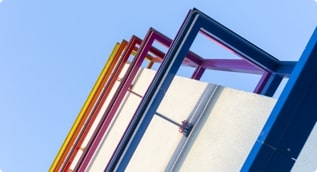 2011: ICL acquires Halox (US) – paints and coating producer.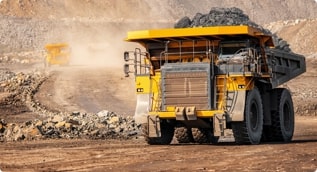 2014: ICL enters into a strategic joint venture with Yunnan Yuntianhua, the world's third-largest phosphate producer, to create a fully vertical, integrated phosphate business in China with a world-scale phosphate rock mine, R&D facility, and downstream operations.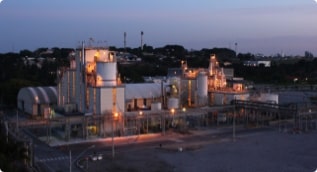 2014: ICL acquires Fosbrasil, Latin America's primary producer of purified phosphoric acid.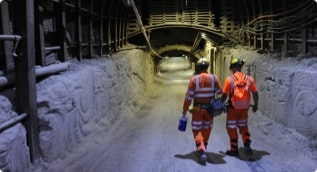 2014: ICL inaugurates a new European region headquarters in Amsterdam as part of the company's One ICL platform to improve efficiency and operational excellence and strengthen business in Europe.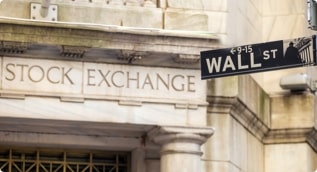 2014: ICL lists its shares on the New York Stock Exchange (NYSE), resulting in their dual listing on both the NYSE and the Tel Aviv Stock Exchange (TASE).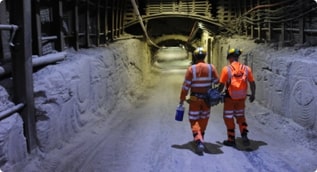 2014: ICL launches a program to expand ICL Fertilizers' mining and production of Polysulphate, a multi-nutrient sulfate fertilizer, at its ICL UK facility.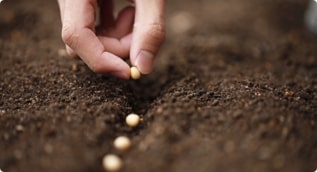 2015: Acquisition of AmegA Sciences, a producer of specialty agriculture products.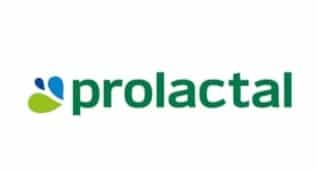 2015: Acquisition of Prolactal GmbH, an Austrian-based leading producer of functional dairy proteins for the food and beverage industries.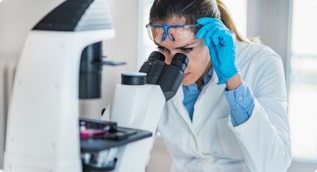 2015: ICL Food Specialties expands its Ladenburg, Germany food laboratory and opens a new applications laboratory in Sao Jose dos Campos, Brazil to create customized solutions.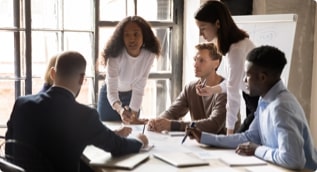 2018: ICL launches its "Business Culture of Leadership" strategy, focused on enhancing market leadership across its three core mineral value chains of Bromine, Potash, and Phosphate, as well as realizing the growth potential of Innovative Ag Solutions.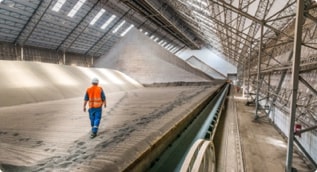 2018: Potash Corp sells its holdings in ICL.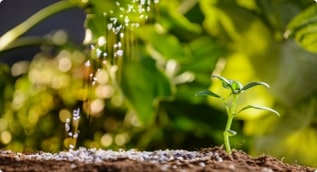 2018: UK's Potash production stopped, ICL is the only global producer of Polysulphate.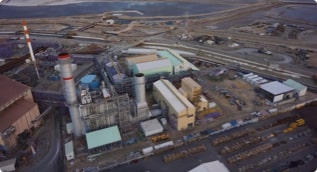 2018: ICL inaugurates the Sodom power plant powered by natural gas.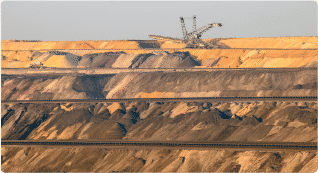 2018: ICL establishes a WPA food specialties plant in China.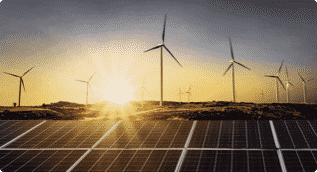 2019: ICL incorporates a new sustainability strategy including the digital Corporate Social Responsibility (CSR) web report. Improved rankings in various indexes including FTS4good, CDP, Bloomberg, Bloomberg's gender equality, TFS initiative, and more.
2019: ICL launches a new product line in the plant-based alternative protein market.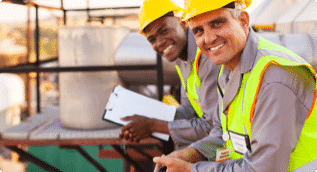 2019: ICL launches the ICL-EoC strategy. Including index rating.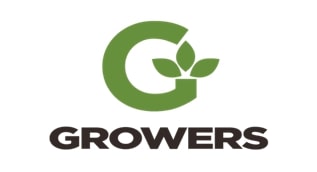 2020: ICL acquires US-based precision agriculture Company GROWERS HOLDINGS, INC.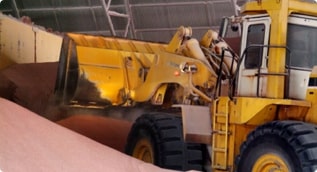 2020: ICL reaches 95 million tons of potash production– ICL's peak year.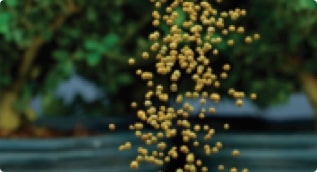 2020: ICL launches the BIG (Business Innovation for Growth) Internal Accelerator.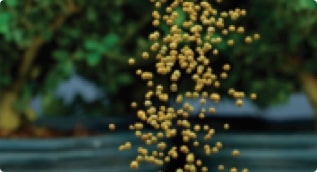 2020: ICL consolidates crop nutrition sales and marketing divisions.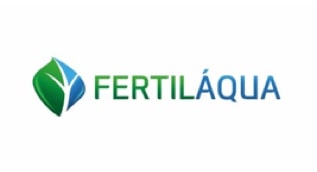 2021: ICL completes the acquisition of Agro Fertilaqua Participações S.A. ("Fertiláqua"), one of Brazil's leading specialty plant nutrition companies.