A unique collaboration with NASA at ICL England's Boulby mine is promoting the research of Mars. In a special lab, one kilometre underground, tools are being developed to help explore the red planet in the future.
Deep underground, somewhere in the north of England, ICL is leading an impressive project that can help researchers come closer to answering the intriguing question: Can life on Mars be possible for humans?
The amazing advancements in space research over the past few years have been accelerated by various technological developments which allow us to get a little bit closer to faraway planets so that we can study them more extensively. One of the most fascinating of those planets is Mars, which scientists all over the world are looking to in the hope of finding out whether human life could at one point be sustained on it.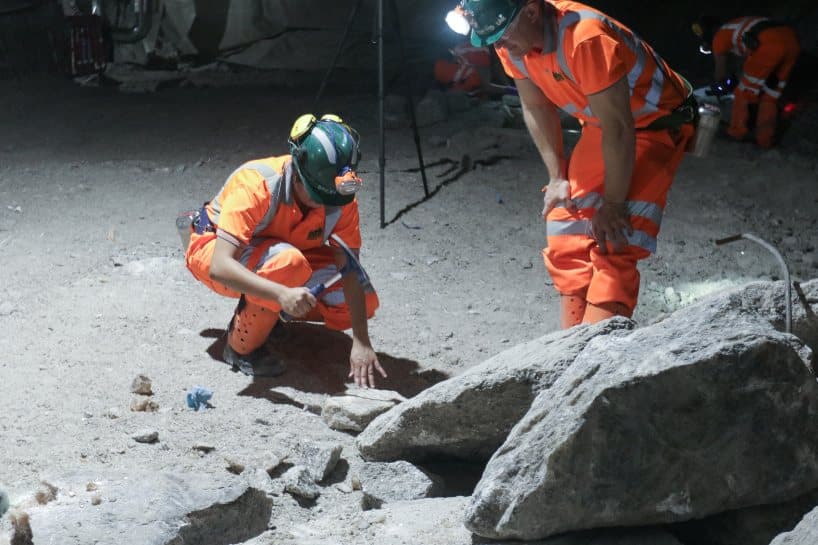 Like Earth, Mars is a rocky planet. Its atmosphere is 100 times less dense than Earth's, and its average temperature is minus 60 degrees centigrade. At its poles, the temperatures can drop to -125 degrees. Still, Mars' climate is generally similar to Earth's because of its distance from the sun and due to it having periodic climate seasons, just like Earth.
One of the leading projects in the study of Mars is NASA's Mars Science Laboratory (MSL). This is a mission which uses a mobile lab called Curiosity, a probe which landed on Mars in 2012 and has been sending valuable information about the planet to NASA on Earth ever since. To try and simulate Martian conditions, NASA uses the data collected by Curiosity, as well as collaborating with ICL's Boulby mine in North England.
You may also be interested in
The Dark Matter Riddle: Scientists Hope for a Breakthrough
The mine is situated in a unique environment and is 1.1 kilometres deep. This allows researchers to simulate a surrounding similar to that of Mars in which they can explore different tools which may later be used on the surface of the planet and maybe even the moon. "The lab has been in existence for 20 years. In the past few years, research was expanded widely to include the study of life in extreme environments on Earth and beyond it, as well as the development of research equipment that can operate in such environments," explains Professor Sean Paling, Director and Senior Scientist at the Boulby Underground Laboratory of ICL Boulby.
He adds that, as part of the collaboration with NASA which was launched approximately three years ago, others also take part in the research — among them researchers from the University of Edinburgh, as well as scientists in various fields from universities in Britain, India, Sweden, the US and the European Space Agency (ESA).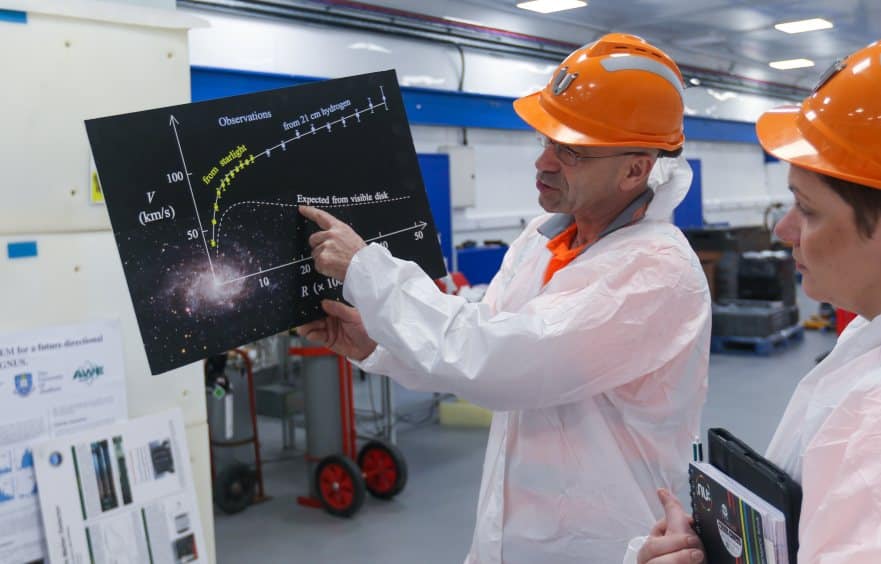 The Boulby lab has been in operation for many years and has already hosted numerous collaborations with researchers from different parts of the world in all kinds of fields of interest. Paling says that research at the site contributes not only to science and the bodies that take part in the research, but also to ICL itself. "Studies conducted here bring about the discovery of breakthrough products that we as a company can benefit from, such as the perfecting of tools that help analyse rocks and map rivers," he explains. According to him, the partnership with outside elements is working well. "Research is done alongside the mine's regular work without hindering it. At the same time, researchers make use of the massive knowledge collected in the company about the mine's unique geology. They also receive engineering solutions to answer needs that arise during their research work."
Did the research already lead to the discovery of interesting products that would later be helpful in the research of Mars? "Definitely," Palin says proudly, "there are many interesting discoveries in many areas, such as developments that will be implemented in the next voyage of the European Mars Rover (ExoMars)."