Limor Ostrovski, VP of Fertilizers and Chemicals, is proud of the achievements made throughout the way with her colleagues in different fields of her career in ICL: "We were the first in Israel to publish an environmental report, made a meaningful impact on the Bromine industry and now working to innovate and revolutionize the fertilizers industry. Our industries considered male, but we gradually see more and more women who are here to leave their mark."
Limor Ostrovski is used to working hard. She has had various jobs since the age of 15, and is constantly looking for new challenges to aspire to. When asked who she is, she starts with her professional description, and talks about her fascinating career with excitement and enthusiasm — with sparkling eyes.
Limor started studying chemistry in an officer candidate academic studies program. When she enlisted in the army, she joined a budding field — industrial hazmat control. In the early 1990s, when the term "damage to the ozone layer" was just starting to reverberate, Limor was already working with local authorities on one hand, and industrial companies on the other hand, learning to examine the effect of industry on the environment.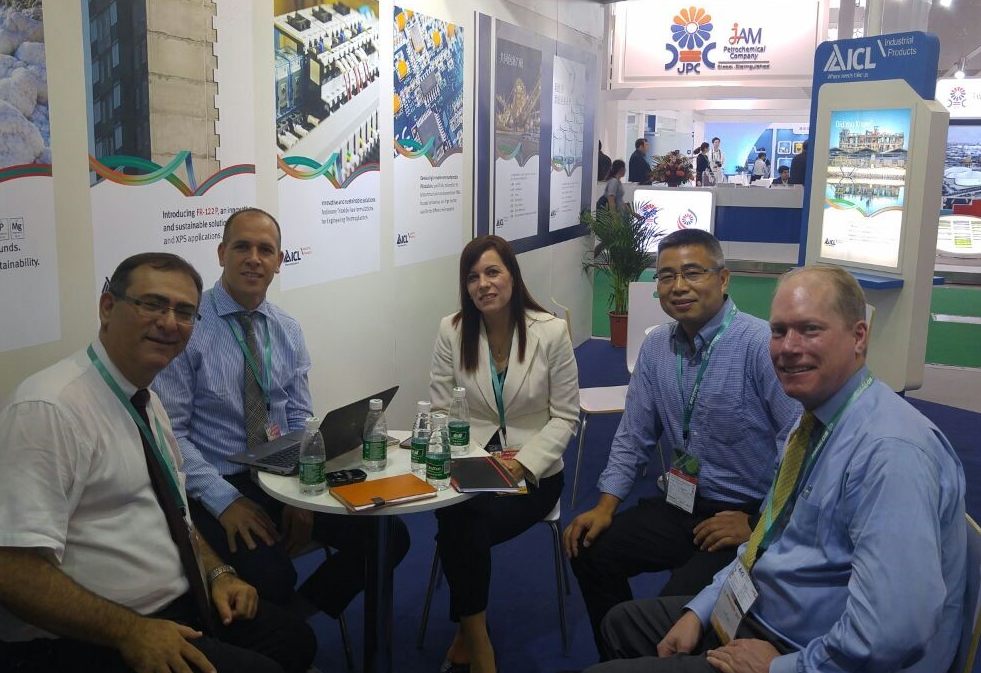 While working on her Master's degree, she felt she had found her place: "I chose courses in business management as part of my degree in Environmental Engineering, and realized where my future was. As a student, I worked at the Manufacturers Association of Israel, and was in charge of quality of the environment and other economic areas. At that time, the association was a strong group that represented the industry vis-à-vis various authorities on matters of policy and legislation. I completed my MBA simultaneously. "
Limor joined ICL in 2005. "At the time, everyone here knew that we had to invest in formulating environmental procedures and enforcement. ICL was always open to any initiative or idea that we put forward. Today, environmental reports are commonplace, but back then it was a novel concept. In the world of industrial products, we were the first in Israel to publish an environmental report, which eventually led to the corporate responsibility report as we know it today."
In 2011, Limor was promoted to Marketing, and then was appointed Global Marketing Manager, a position in which she dealt with, among other things, enhancing value and profit in addition to mapping market needs and generating innovative projects.
In 2019, she was appointed VP of Fertilizers and Chemicals in the ICL Fertilizer Division. "This position is essentially different from any job I had done before. For this job, I use my knowledge in marketing and my background in ecology, but I am in charge of an entire system, which includes production and marketing, and responsibility for a profit center. ICL Fertilizers was established in 1946, based on an ideology of serving and developing agriculture in Israel, and I am proud to continue it. We grew with and from agriculture, and we have seniority and a reputation all the way to the fields." In addition to our agriculture business we are also ICL's arm to the local chemical market. We supply different businesses in Israel with a large range of chemicals emphasizing on our quality and service value proposition.
Ostrovski is not afraid to work hard. She realizes that she is one of several women in a field that is predominantly male, but refuses to be treated differently or to have allowances made for her. "I believe that both men and women have to work hard to make progress. I am certain that in order in order to achieve teamwork and cooperation different managerial patterns, either manly or feminine ,can be applied.
There is a unique atmosphere of a family company. We expect our employees to work very hard, but everything here is done through cooperation and mutual responsibility."
What about including more women in industry?
"I don't think that we have to make a formal demand to include more women," says Limor. "I do believe that women must demand equality and dare more, be prepared to make sacrifices. My children were born into a life with two career-oriented parents, and I had to learn to operate on two fronts. There were concessions, lots of juggling, but I set goals and had no intention of relinquishing them. I made decisions that felt right for me, for my family, and I believe that anyone can do it in their own way."
"The industrial field is considered male, but we gradually see more women studying engineering, studying management, who are willing to work hard and leave their mark. My demands of women are identical to my demands of men, and I make sure to give them equal opportunities to fit in and to make progress."